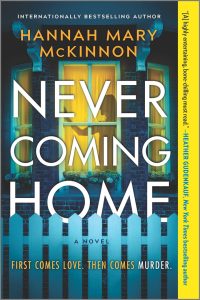 by Hannah Mary McKinnon
Lucas Forester didn't hate his wife. Michelle was brilliant, sophisticated and beautiful. Sure, she had extravagant spending habits and that petty attitude, a total disregard for anyone below her status. But she also had a lot to offer. Most notably, wealth that only the one percent could comprehend.
For years, Lucas had been honing a flawless plan to inherit Michelle's fortune. Unfortunately, it involved taking a hit out on her.
Every track was covered, no trace left behind, and now Lucas plays the grieving husband so well he deserves an award. But when a shocking photo and cryptic note show up on his doorstep, Lucas goes from hunter to prey.
Someone is onto him. And they're closing in.
Told with dark wit and a sharply feminist sensibility, Never Coming Home is a terrifying tale of duplicity that will have you side-eyeing your spouse as you dash to the breathtaking end.
Download
http://usafiles.net/F5h/Hannah_Mary_McKinnon_Never_Coming_Home.epub