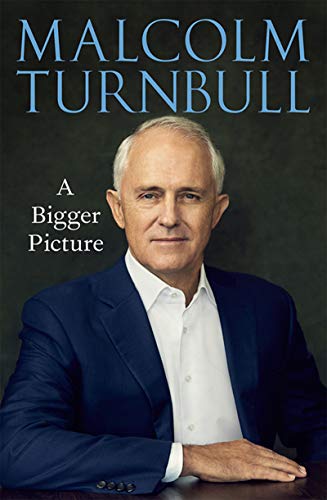 2020 | ISBN: 1743795637 | English | 704 Pages | EPUB | 2 MB
Malcolm Turnbull, Australia's 29th Prime Minister, tells the remarkable story of his life in this lively political page-turner.
When Malcolm Turnbull took over the nation's top job there was a sense of excitement in Australia. Sky-high opinion polls followed as the political outsider with a successful business, legal and media career took charge. The infighting that dogged politics for the best part of a decade looked to be over. But a right-wing insurgency brutally cut down Turnbull's time in office after three years, leaving many Australians asking, 'Why?'
Exceptionally candid and compelling, A Bigger Picture is the definitive narrative of Malcolm Turnbull's prime ministership. He describes how he legalized same-sex marriage, established Snowy Hydro 2.0, stood up to Donald Trump, rebooted Australia's defence industry and many more achievements – remarkable in their pace, significance and that they were delivered in the teeth of so much opposition. But it's far more than just politics. Turnbull's life has been filled with colorful characters and controversies, success and failure. From his early years in Sydney, growing up with a single father, to defending 'Spycatcher' Peter Wright against the UK Government; the years representing Kerry Packer, leading the Republican Movement and making millions in business; and finally toppling Tony Abbott to become Prime Minister of Australia. For the first time he tells it all – in his own words.
With revelatory insights on the workings of Canberra and the contentious events of Turnbull's life, A Bigger Picture explores the strengths and vulnerabilities of one of Australia's best-known and dynamic business and political leaders. Lyrically written in highly readable and entertaining prose, this is a genuine page-turner that's not just for political junkies.
Download: